&nbsp
NAS Pensacola shooting that claimed the lives of 3 sailors was an 'act of terrorism', Barr says; US to expel 21 Saudi nationals
PENSACOLA, Fla. – The shooting carried out by a Saudi aviation student at Naval Air Station Pensacola in December was an "act of terrorism," Attorney General William Barr said Monday as officials released their findings from their investigation into the attack.
Barr said the gunman, identified as Royal Saudi Air Force 2nd Lt. Mohammed Saeed Alshamrani, was "motivated by jihadist ideology." His comments came as the U.S. was expelling 21 Saudi nationals living in America who, like Alshamrani, trained with the U.S. military at facilities including NAS Pensacola, Fox News reported.
"During the course of the investigation, we learned that the shooter posted a message on September 11, [2019] stating, 'the countdown has begun,'" Barr said. "During the Thanksgiving weekend, he then visited the 9/11 Memorial in New York City.
"He also posted other anti-American, anti-Israeli and jihadi messages on social media, including two hours before his attack," Barr added.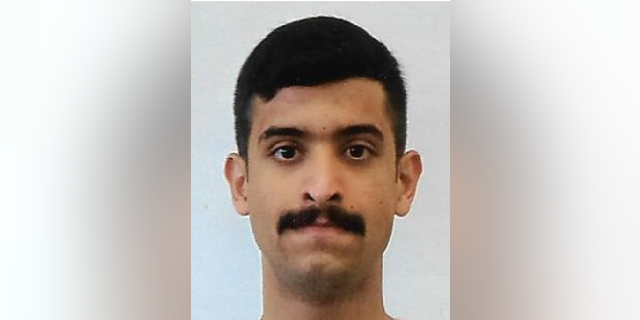 Alshamrani ultimately ended up killing three U.S. sailors and severely wounding eight other Americans in the Dec. 6 attack, according to Barr.
Most of the 21 cadets being expelled "had some kind of contact with child pornography" and social media containing "some jihadi or anti-American content," the attorney general said.
"However, there was no evidence of any affiliation or involvement with any terrorist activity or group," he added.
Barr mentioned that the "relevant U.S. attorney's offices independently reviewed each of the 21 cases involving derogatory information and determined that none of them would – in the normal course – result in federal prosecution."
Yet, he added that "Saudi Arabia determined that this material demonstrated conduct unbecoming an officer in the Royal Saudi Air Force and in the Royal Navy and the 21 cadets and have been disenrolled from their training curriculum in the U.S. military and will be returning to Saudi Arabia later today."
A law enforcement source told Fox News earlier Monday that "more than a dozen" Saudi nationals who were part of the training program — who had ties to extremist groups — were to be sent back home. Those individuals were not linked to the Pensacola shooting, though, the source added.
NAS Pensacola is home to the Naval Education and Training Security Assistance Field Activity's International Training Center, which Navy officials said was "established in 1988 to meet the aviation-specific training needs of international officers and enlisted students from allied nations."
"Immersing international students in our U.S. Navy training and culture helps build partnership capacity for both the present and for the years ahead," Cmdr. Bill Gibson, the center's officer in charge, said in 2017. "These relationships are truly a win-win for everyone involved."
A deputy from the Escambia County Sheriff's Office shot and killed Alshamrani.
Meanwhile, the FBI has asked Apple for help in accessing data from a pair of iPhones owned by the gunman.
Apple previously has resisted efforts by government officials to access phone customers' data, citing a company commitment to its customers' privacy. But, Apple told Fox News it was cooperating in the Pensacola investigation.
"We have the greatest respect for law enforcement and have always worked cooperatively to help in their investigations," the Apple statement said. "When the FBI requested information from us relating to this case a month ago we gave them all of the data in our possession and we will continue to support them with the data we have available."
Nevertheless, Barr said Monday, "So far, Apple has not given us any substantive assistance."